News
Our website is renewed.
Jul. 3, 2017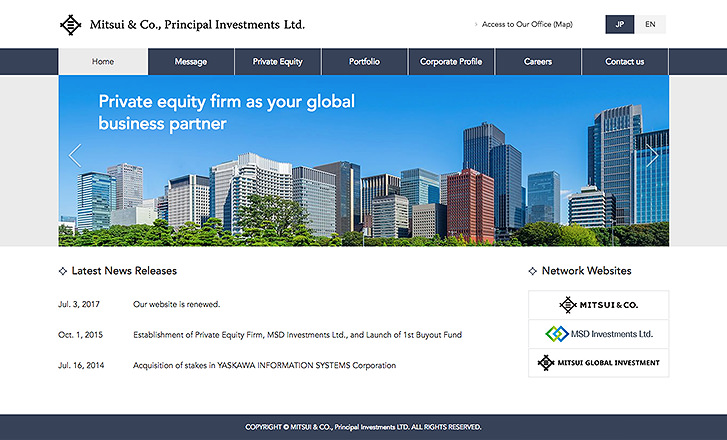 Thank you very much for visiting our website.
We are very pleased to announce that our website was renewed on July 3.
We have made full changes to the design and structure so that you can easily understand the outline of our business, our investment portfolio and others.
We will continue to strive to enrich and improve the contents of our website.